Món quà cực hot nhân dịp 8/3 – Một chuyến nghỉ dưỡng tại khách sạn 5 sao, tại sao không?
Chỉ với 𝟖𝟑𝟎,𝟎𝟎𝟎 𝐕𝐍𝐃++/Đêm phòng duy nhất trong ngày 8/3/2023
– Miễn phí ăn sáng cho 02 người
– Miễn phí sử dụng bể bơi, phòng tập, xông khô, bể sục và screen golf
– Nhận phòng sớm từ 10:00 và trả phòng muộn đến 15:00
Tận hưởng không gian ngọt ngào vàcùng Pearl River tạo nên những kỷ niệm đáng nhớ bạn nha!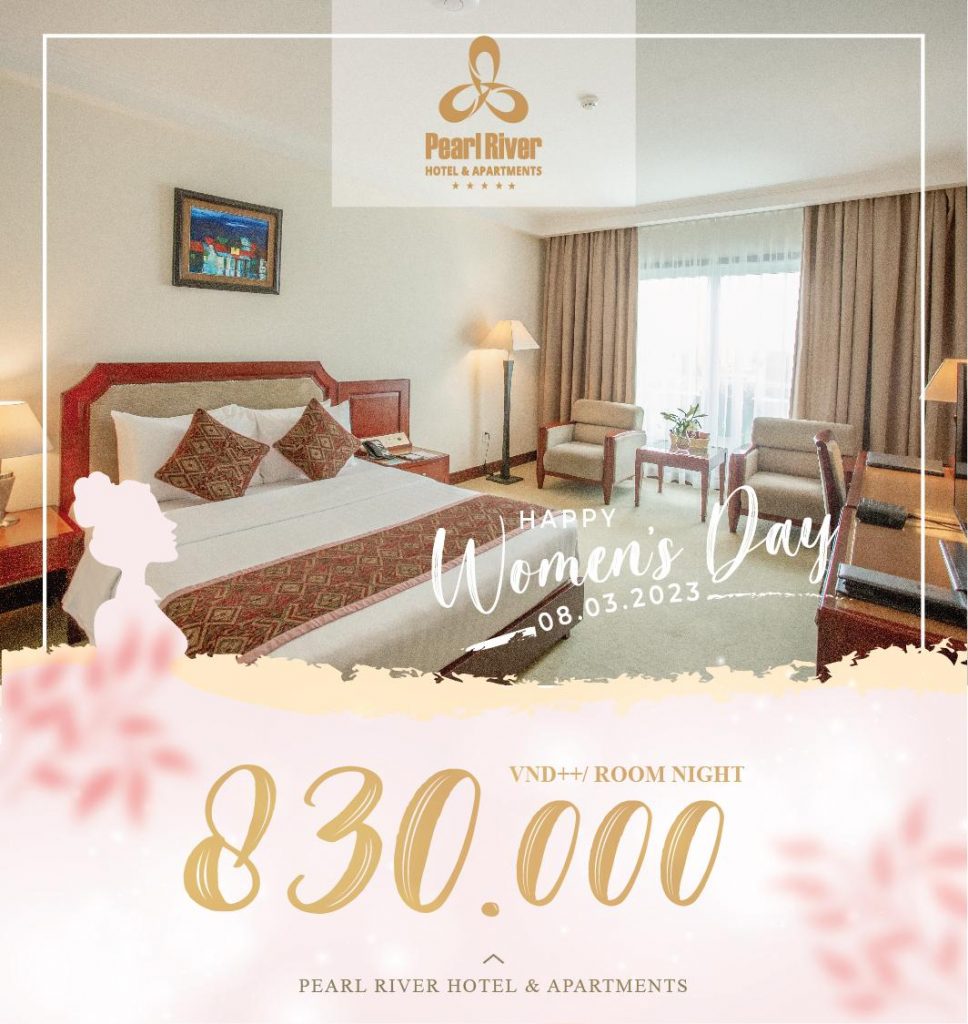 A special gift on the occasion of Women's day – A vacation at a 5-star hotel, why not?
Only 𝟖𝟑𝟎,𝟎𝟎𝟎 𝐕𝐍𝐃++/night room on March 8th
– Complimentary breakfast for 02 people
– Complimentary swimming pool, gym fitness, sauna, jacuzzi & screen golf
– Early check in from 10am and lately check out until 3pm
Enjoy the sweet space and create memorable memories with Pearl River!