ĐÓN HÈ RỰC RỠ – VUI CHƠI HẾT CỠ
Kỳ nghỉ hè đang đến gần, cũng là lúc các bạn nhỏ sắp phải rời xa trường lớp, xa bạn bè và thầy cô thân yêu.
️Thật tuyệt vời khi được cùng nhau lưu giữ những khoảnh khắc, kỷ niệm đẹp nhất về  thời học trò đáng nhớ khi có thể.
Chương trình ĐẶC BIỆT dành riêng cho các bạn học sinh và các thầy cô giáo nhân dịp nghỉ hè, chia tay cuối cấp.
– Thưởng thức ẩm thực thượng hạng từ đầu bếp hàng đầu thế giới
– Hòa mình vào làn nước mát lạnh tại bể bơi ngoài trời cực chất
– Không gian sang trọng, thoáng mát
– Dịch vụ chu đáo, chuyên nghiệp.
Liên hệ với khách sạn Pearl River để đặt lịch ngay hôm nay!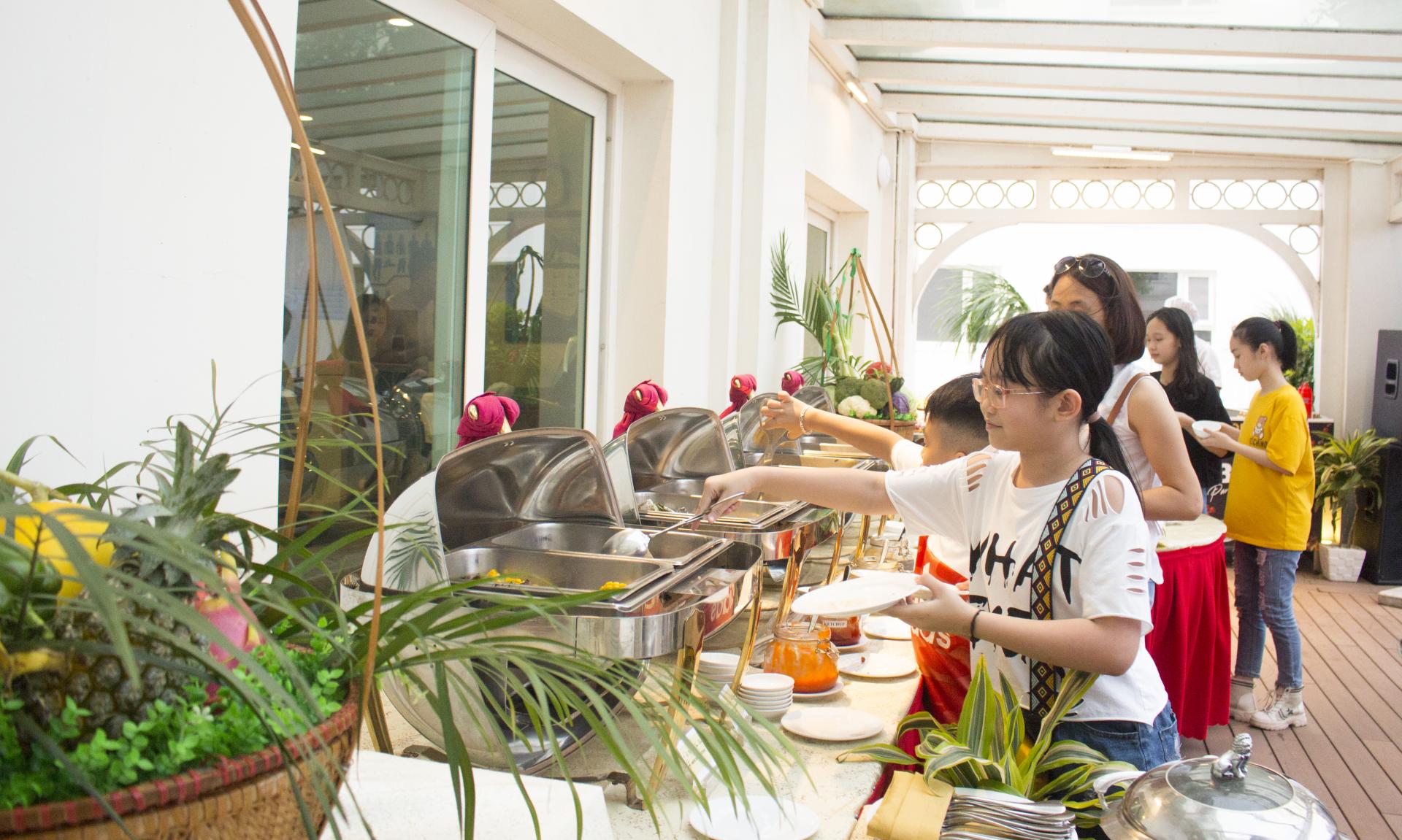 ——————————————–
Summer vacation is coming as the time when the children have to leave school, friends and teachers. What could be better than capturing meaningful memories together with the happiest as well as the most comfortable moments.
SPECIAL PROGRAM for students and teachers on the occasion of summer break or year end farewell.
– Enjoying great meal from top chefs in the world
– Immersing yourself in the cool water at the outdoor pool
– With luxurious and comfortable space
– Scrupulous and professional service
Please contact to Pearl River Hotel to book now!