TIỆC NƯỚNG BỂ BƠI – VUI CHƠI QUÁ ĐÃ
Đổi gió cho cả nhà, tận hưởng cuối tuần đầy thú vị. Một chương trình giải trí và ẩm thực đặc sắc mà chắc chắn bạn không thể bỏ qua – 𝐓𝐈𝐄̣̂𝐂 𝐍𝐔̛𝐎̛́𝐍𝐆 𝐁𝐁𝐐 tại bể bơi ngoài trời cực chất.
 Thưởng thức tiệc nướng buffet với menu phong phú

 Miễn phí bơi thỏa thích tại bể bơi ngoài trờI

 Với hóa đơn trên 02 triệu – Nhận ngay 𝟎𝟏 𝐯𝐨𝐮𝐜𝐡𝐞𝐫 𝐏𝐈𝐙𝐙𝐀
 Với hóa đơn trên 04 triệu – Nhận ngay 𝟎𝟏 𝐕𝐨𝐜𝐡𝐞𝐫 ăn uống tại nhà hàng Jade trị giá 𝟓𝟎𝟎.𝟎𝟎𝟎đ
Miễn phí cho trẻ em dưới 1 mét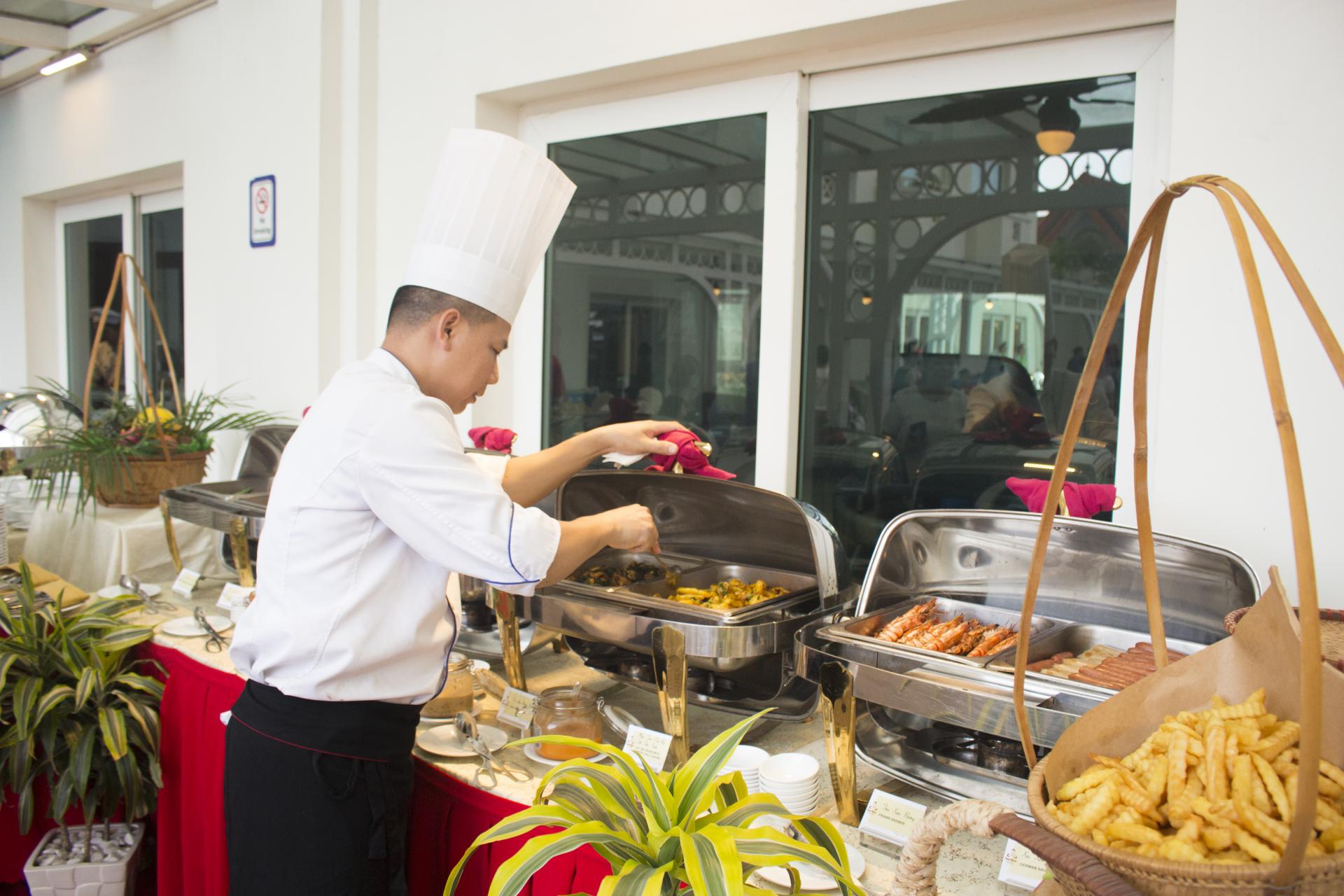 Người lớn:

 𝟒𝟓𝟎.𝟎𝟎𝟎đ
 Trẻ em (1m-1,3m): 𝟐𝟓𝟎.𝟎𝟎𝟎đ
Chương trình diễn ra vào 18:00 thứ 7 hàng tuần tại tầng 3 – Khách sạn Pearl River.
Hãy cùng gia đình và bạn bè thưởng thức bữa tiệc đặc biệt này ngay thôi nào!
Enjoy a barbecue buffet with various menu

FREE SWIMMING at the outdoor swimming pool

Get 01 voucher PIZZA With a bill over VND 2.000.000

Get 01 Jade restaurant voucher VND 500.000 with a bill over VND 4.000.000

Free for kids under 1 meter
The extremely SHOCK price only for this summer:
Adult: VND 𝟒𝟓𝟎.𝟎𝟎𝟎
Kid (1m-1,3m): VND 𝟐𝟓𝟎.𝟎𝟎𝟎
Time: 6pm every Saturday (from 23rd May 2020)
Address: The 3rd floor – Pearl River Hotel
Let's come with your family and friends to enjoy this special party now!